Bosch Global Supplier Award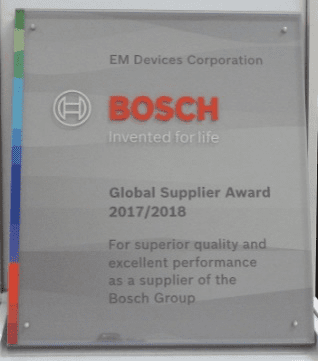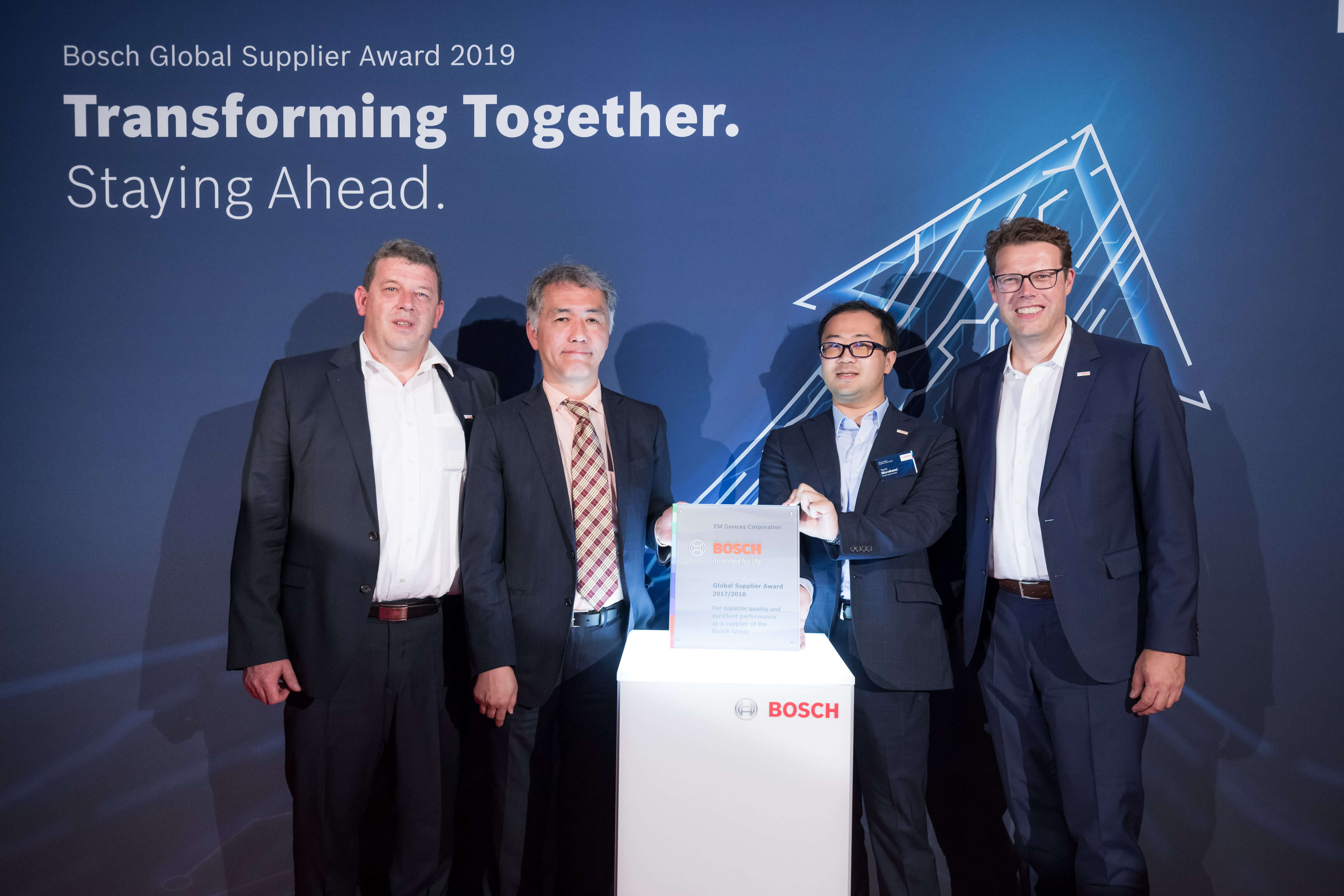 In July 2019, we received the "Bosch Global Supplier Award 2019" from Robert Bosch (Germany).We received an award for our stable supply of high quality power relays for automotive electrical equipment to Bosch for many years.
Mindray:Award for outstanding
partners during COVID-19 battle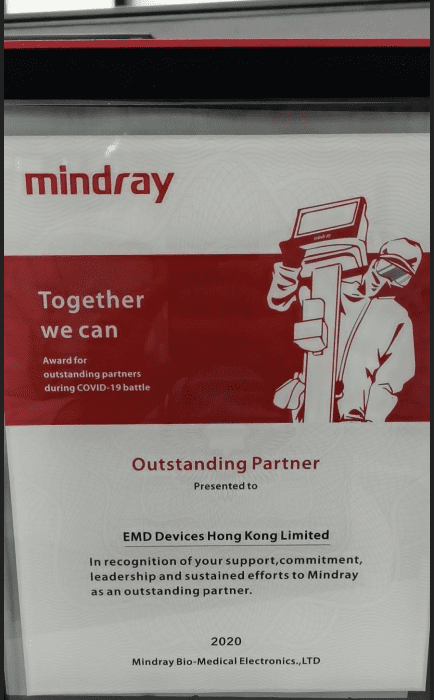 The new coronavirus (COVID-19), which began to spread in early 2020, is still rampant.
Mindray, a medical device manufacturer in China, provided various services as a countermeasure against the new coronavirus.We were commended by Mindray for providing signal relays to Mindray's ultrasonic diagnostic equipment and contributing to the fight against the new coronavirus (COVID-19).