Achieved cumulative production of 3 billion signal relays Cumulative production of miniature signal relays manufactured by our company has reached 3 billion pieces.
 We are a specialized relay manufacturer that originated from the Communications Division of NEC Corporation, which developed wire spring relays, which are the core components of crossbar exchanges.
Tohoku Nippon Electric Co., Ltd. (Ichinoseki City, Iwate Prefecture, 1970) initially produced wire spring relays, but in 1974 production of small miniature signal relays (hereinafter referred to as signal relays) began, and in 2009 the factory Was relocated to the current city of Shiroishi, Miyagi Prefecture, and production has continued.
A relay is an electronic component that connects circuits of electrical products to switch signals and turn power on and off. Signal relays were once widely used in telephone exchanges and are now used in a wide range of fields such as communication infrastructure, medical equipment, measuring equipment and office automation equipment. Our signal relays have been favored by many customers because of their small size, high reliability, and diverse product lineup.
In March 2022, the cumulative production of signal relays reached 3 billion. Including the power relays for automobiles that we manufacture, the cumulative production volume is 7.5 billion. We will continue to provide high-quality relay products to connect "people" and "things" and contribute to the realization of affluent lifestyles.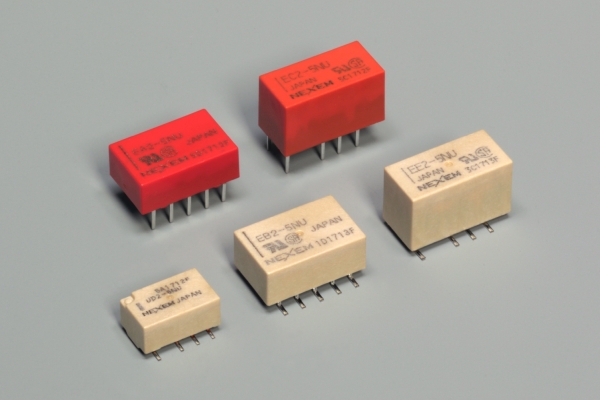 EM Devices' Signal Relay