High Inductance control
These applications require current ON/OFF control.
Therefore, 1 Form A or 1 Form U type is recommended as the contact configuration.
Basically, one single relay is recommended for ON/OFF control.
Also, due to the large inductance value of the load, it is recommended to use a relay contact protection circuit.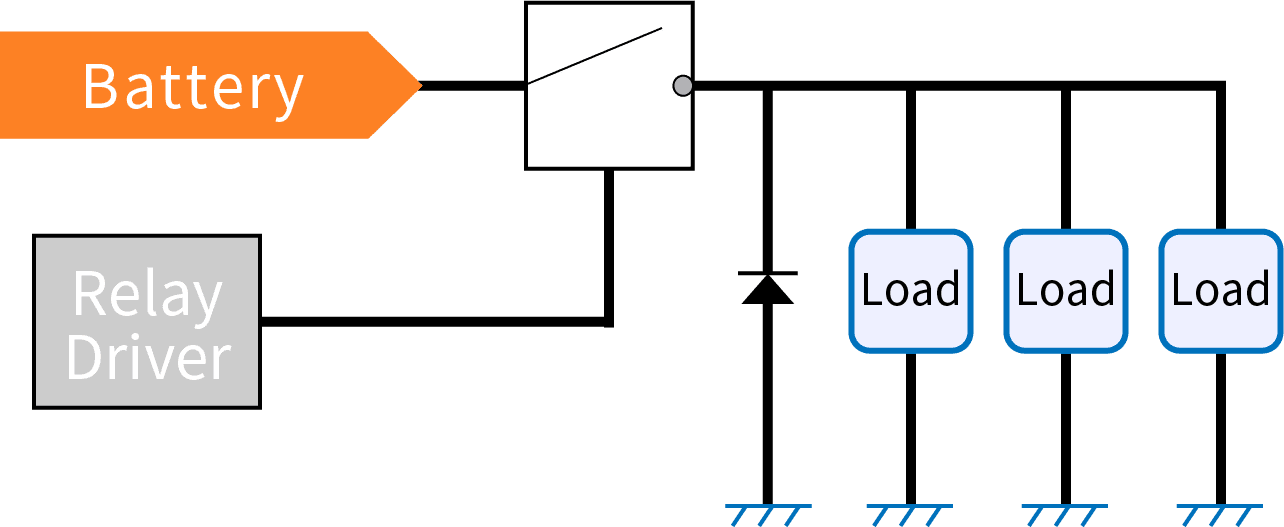 【Recommendation】 Replacement of Plug-In Relay ⇒ PCB Relay
Because of the advantage of compact/lightweight, the cases of using PCB relay is gradually increasing.
*Printed Circuit board relay (PCB): A type of relay that is mounted directly on the printed circuit board
*Plugin relay: A type of relay that can be inserted and removed from the socket
Applications
Air conditioner clutch
Starter motor
Recommended Relays
Whether the relay fits or not depends on the conditions of usage.
Please use Relays after confirming the detailed conditions of relay usage.
Please don't hesitate to contact us with any further questions.